Terms of Business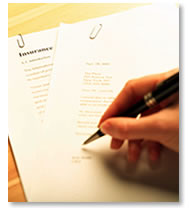 This document sets out to you as our client and sets out the principles we follow in doing business with you. Premier Insurance Brokers is an independent insurance intermediary (broker). We are authorised and regulated by the Financial Services Authority (FSA). The FSA is the independent watchdog that regulates financial services. Our FSA reference number is: 308514.
We are permitted under the FSA to advise or arrange and assist in the administration and performance of general insurance contracts
The above information is available to check on the FSA's register by visiting the FSA's website www.fsa.gov.uk/register.
Our service includes advising you on your insurance needs, arranging your insurance cover with insurers to meet your requirements and helping you with any ongoing changes you may need to make. Whilst we will usually act independently as an intermediary on your behalf, there may be occasions when facilities or arrangements that we may have with a particular insurer or group of insurers are proposed to meet your requirements. We will make it clear to you where our proposals include these facilities or arrangements and where we have not investigated alternatives on your behalf.
Instruction
To avoid any misunderstandings, please provide your instructions to us in writing (by letter or facsimile). In urgent cases, we will of course accept verbal instructions, but request that they are confirmed in writing as soon as possible.
Proposal Forms & Statement of Fact
For certain classes of insurance, we will ask you to complete a proposal from. As your insurance intermediary, we are happy to provide you with advice on completing the form, but we cannot complete it on your behalf. Please pay particular attention to your duties of disclosure (see below) as it is essential that we and/or the insurers are informed of all material facts before placing any cover on your behalf. Where no proposal forms are required by the insurer then a Statement of Fact will be enclosed for signature and return.
Duty of Disclosure (What you must tell us)
As a proposed insured, it is your responsibility to disclose all material information to insurers when obtaining cover, whether or not proposal forms are applicable or completed.
Information is material if it would affect the insurer's estimate of the risk involved, or if the misrepresentation/non-disclosure induces the insurer to enter into the contract of insurance on particular terms.
The insurer is not required to make enquiries; the onus falls upon you as the insured.
If any material information is omitted or misrepresented, insurers have the right to void the policy and return the premium. This means there is no longer an insurance policy and no claims will be paid. It is therefore extremely important that you take care when providing information to enable the insurers to consider the risk, regarding the accuracy and completeness of that information.
The duty of disclosure arises when the insurance is first taken out and also every time you renew or amend it. The policy may also include a requirement to advise the insurer of changes throughout the term of the policy.
Please contact us immediately if you need to make mid-term changes to your policy so that we can obtain approval of changes from the insurers and any further information required.
If you are unsure whether a fact is material or not, it should be disclosed. Information about the Proposed Insurance
We will endeavour to ensure that:
We provide you with comprehensive information early enough for you to make an informed decision about the insurance being proposed;
We explain to you the differences in and the relative costs of the types of insurance that we think will suit your needs;
We explain the key features of the insurance proposed including;

the essential cover and benefits
any significant or unusual restrictions, exclusions, conditions or obligations
the period of the cover;

If we are unable to match your requirements, we explain the differences between those requirements and the insurance we are proposing.
Confirmation of Cover
We will provide you with cover notes and/or written confirmation that cover has been put in place, including the terms of the insurance(s) and the insurers involved. These will normally be sent to you within fourteen days from the date when cover began.
We expect you to review all information upon receipt and to let us know immediately if the details of the cover or the participating insurers do not meet with your approval, or do not reflect the instructions previously given to us, and particular if any cover you require is excluded.
Where a full policy wording is required, this will be forwarded as soon as possible and normally within 90 days of when cover started.
Cooling off Period
Under the FSA Insurance Code for private customers we will have to give you certain information before you make your decision. If you buy any general insurance product through us without being given this information (and you have not told us you do not want it), we will allow you a cooing off period of 14 days from time you receive the information. If you do not wish to continue, you may cancel your cover within this period (providing you have not made any claims).
Payment of Premium
We will notify you of premiums due to insurers by sending you a cover/debit note once we have finished arranging your insurance. This will normally be sent to you within fourteen days from the start of cover. Premiums are due from the moment the insurance comes into force. So that we can settle with insurers promptly, we ask that you pay the premiums due within the terms specified on the cover/debit note or covering letter – this will normally be immediately.
In certain circumstances, insurers may impose a specific premium term requiring payment of the premium by a certain date. Please be aware that if you do not make a payment by this date, insurers may cancel the policy from the date when cover originally came into force. It is your responsibility to pay premiums on time and as required by any policy conditions.
Client Money
We are permitted to handle client money in respect of non-investment insurance business. Client money is held in a statutory trust. Client money will only be held on behalf of an insurer or underwriters in accordance with a written agency agreement. We are not permitted to, and do not use client money balances to provide credit for clients, or potential clients. We may earn interest on monies held in our client account, for which you consent to our retaining.
Costs and Remuneration
We will:
Provide details of the premium costs of each of the policies offered.
Not impose any fees or charges in addition to the premium required by the insurer without first disclosing the amount and purpose of the charge. We reserve the right to charge for the policy amendments. Claims handling and/or cancellations.
Be paid for arranging the insurance in the form of commission or brokerage paid to us by the insurers underwriting the insurance, unless we have an arrangement with you that our services are provided for an agreed fee.
Earnings which we are able to generate due to the weight of our account placed with certain insurers and its underwriting performance, which is not identifiable to any particular account.
Earnings which are receivable from premium finance companies in relation to the facility to pay premium instalments.
Claims
It is essential that we are notified immediately of any claims, or circumstances which could give rise to a claim. When you notify us, you must include all material facts concerning the claim. Your policy wordings will describe in detail the procedures and conditions in connection with making a claim.
We will provide a claims handling service for as long as you remain a client of Premier Insurance Brokers and we will:
give you guidance on pursuing a claim under the policy, if required;
handle claims fairly and promptly and keep you informed of their progress;
inform you in writing if we are unable to deal with any part of the claim;
account to you, without avoidable delay, once a claim has been agreed and settled.
We will reserve the right to charge a reasonable fee for our services if you cease to be our client, but wish us to handle claims on your behalf and we agree to do so.
Settlement of claims will be dependent upon collection from insurers. Part payments may be made during the collection process, but we cannot be responsible for the wrongful non-payment by insurers in paying any claim.
Retention of Documentation
We will maintain records of the insurance contract(s) we arrange on your behalf. It is our policy to keep placement and claims records in accordance with best practice within the insurance industry. We will automatically destroy records after these periods unless you ask us to do otherwise. We are happy to provide this service free of charge for as long as you are our client.
Market Security
As an insurance intermediary, we use both UK and overseas insurers to obtain the best terms and conditions available for our clients.
However the levels of regulation differ in each jurisdiction and if non-EU or non UK insurers participate in insurance contracts, your future ability as an insured to issue proceedings and/or execute judgement may also vary.
In selecting security, a wide variety of factors are taken into account including the financial statements of the insurer in question. Even so, we cannot guarantee the future ability of any insurer to meet policyholder obligations and therefore the final decision on the suitability of any insurer rests with you. If you have any concerns about the security offered, please contact us immediately.
Data Protection and Confidentiality
Premier Insurance Brokers will treat any personal (or other) information received by us from you with the utmost respect and, where appropriate, in accordance with data protection legislation, including the Data Protection Act 1998.
In order to improve further the quality of services we provide to you we may appoint third parties from time to time to assist with the processing of non-sensitive personal data relating to you.
In doing so we complete data processing agreements with such parties to ensure the personal data is properly protected.
By accepting these terms you consent to our undertaking such arrangements and passing on non-sensitive personal data relating to you to such third parties. If this is not acceptable to you please confirm in writing to your Account Executive and we will make alternative arrangements.
Under the Data Protection Act 1998 you are entitled to a copy of your personal data held by us upon written request and payment of a fee.
Conflicts of Interest
Occasions can arise where we, or one of our customers, will have some form of interest in business which we are transacting for you. If this happens, or we become aware that our interests or those of one of our other customers conflicts with your interests, we will inform you in writing and obtain your consent before we carry out your instructions.
Complaints
It is our intention to provide you with a high level of customer service at all times. If there are occasions when we do not meet your standards or you feel dissatisfied with your insurance cover in any way, then we operate a comprehensive complaints procedure to assist with your complaint. Complaints may be made either verbally to any member of staff or in writing to Mr Ian Vance, Managing Partner.
In line with our complaints procedure, we will formally log the complaint and refer the matter to a member of staff who is independent from the reason for the complaint. All complaints will be acknowledged in writing within 5 business days of receipt of complaint and will include the name of the staff member who will deal with the complaint. We will provide you with a full written response within 20 business days of receipt or explain the current position of your complaint and provide you with a timetable for a full response.
If you cannot resolve your complaint with us, you may be entitled to refer it to the Financial Ombudsman Scheme (FOS) to which we subscribe. The contact details are as follows: The Financial Ombudsman Services, South Quay Plaza, 183 Marsh Wall, London, E14 9SN or e-mail financial-ombudsman.org.uk The telephone number is 0207 964 1000. The FOS is available to retail (private) customers and commercial customers with a turnover of less than £1,000,000.
We are covered by the Financial Services Compensation Scheme (FSCS) and you may be entitled to compensation from the scheme if we cannot meet our obligations. This depends on the type of claim. Insurance advising and arranging is covered for 100% of the first £2,000 and 90% of the remainder of the claim, without any upper limit. For compulsory classes of insurance, insurance advising and arranging is covered for 100% of the claim, without any upper limit.